10 fastest electric cars in the world
Here are the fastest electric cars.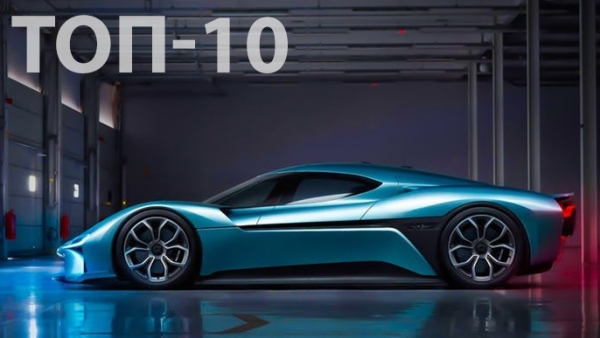 Electric cars were once considered idealistic, but unrealistic and unsustainable alternative to vehicles with internal combustion engine running on gasoline, diesel fuel or gas. But those days are long gone. In addition to the huge environmental benefits of all electric cars actually require less time to achieve the maximum speed.
At a time when gasoline or diesel engines for maximum power and speed need a lot of speed power unit for electric cars maximum torque and power available instantly. In addition to electric cars, there is no need to use complicated transmission that required of conventional cars with internal combustion engines to regulate the transmission revs the engine to the wheels. We bring you the world's fastest charging electric cars at the present hour.
1) Vanda Dendrobium Electrics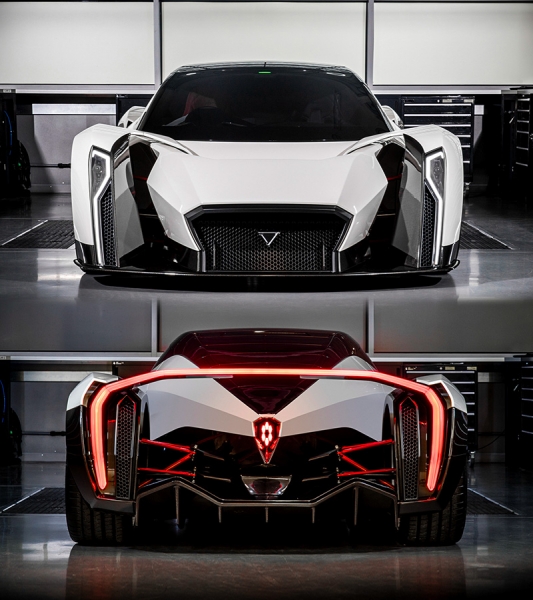 Maximum speed: 320 km/h
Acceleration from 0-100 km/h: 2.7 seconds
Electric Vanda Dendrobium has not only unique appearance. Supercar, made in Singapore, was presented by the British team of Formula 1 Williams, also known as Williams Grand Prix Engineerin. This supercar can accelerate from standstill to 100 km/h in 2.7 seconds. But that's not the main strong point of the car.
Vanda Dendrobium Electrics can accelerate to 320 km/h for electric cars a rarity, since at that speed due to the large resistance of the air in the car quickly drains the battery powering the electric motor. Dendrobium is one of those superedi cars produced in a limited edition, which cost several million dollars.
2) Faraday Future FF91
Maximum speed: 300 km/h
Acceleration from 0-100 km/h in 2.4 sec
Crossover Faraday Future FF91 is the first American car company Faraday Future. Contrary to the view that released the first model of the new company go lumpy like the first pancake in the pan, first car American car brands turned out quite good.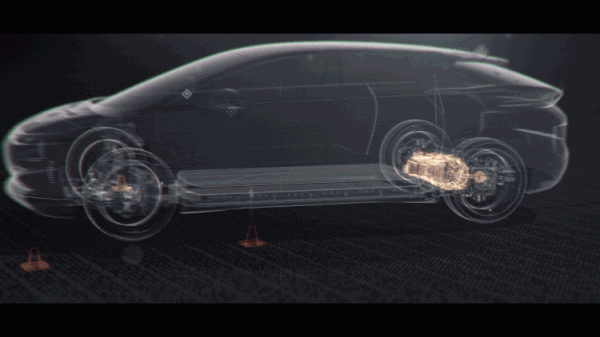 Car makers claim that the ultra-luxury electric car Future FF91 Faraday will become the flagship of the company. At the moment the car is not yet mass-produced. But in 2019, the company plans to finally start the conveyor belt (it had to happen this year). It is expected that the first production model of the electric vehicle will have a range of 482 km.
But that's not it. This "killer" Tesla Model X has a maximum speed of 300 km/h and up to hundreds can be dispersed in 2.4 seconds.
3) Hypercar NIO EP9
Maximum speed: 312 km/h
Acceleration from 0-100 km/h: 2.7 seconds
Chinese Nio EP9 – a product startup NextEV. Supercar equipped with wheel motors. Hypercar maximum speed of 312 km/h From standstill to 100 km/h the vehicle can accelerate for 2.7 seconds.
4) Tesla Roadster
Maximum speed: 400 km/h
Acceleration from 0-96 km/h: 1.9 seconds
Despite the fact that the CEO of Tesla Elon Musk claims that Tesla Roadster is not fast enough, that the power of the car is unknown (at the moment the company officially has not yet revealed the full specification of the car), it is not a secret that from 0-60 mph (96 km/h), the vehicle can accelerate for 1.9 seconds. The mark of 160 km/h is achieved in 4.2 seconds. Also, the car can accelerate to 400 km/h.
Roadster will be released in 2020 as a limited series in 250 pieces But today all cars sold out. By the way, the Tesla Roadster is faster than the legendary Porsche 918 Spyder. This was revealed when the American sports electronuclear drove the race in the 1/4 mile in just 8.9 seconds.
5) BMW i8
Maximum speed: 250 km/h (electronically limited)
Acceleration from 0-100 km/h: 4.4 sec
Not many car companies that have been familiar to your grandparents, survived vysokokonkurentnom the world. But those who stay afloat in the automotive industry, in most cases can not boast of some innovative cars. You can not say about the BMW.
For example, the German brand can boast Hypercam i8, capable of 0-100 km/h to accelerate in 4.4 seconds. Despite the fact that this model is a standard hybrid internal combustion engine (3-cylinder petrol engine volume 1.5 liters) and an electric motor.
In the end, the total capacity of the hybrid power plant is 362 HP by the Way, this hypercar has the option for driving a single motor. Yes, of course, compared to other cars in our ranking of the rate of acceleration is not impressive. But believe me, for a hybrid sports car that is incredibly fast.
6) Renault Best Wallet
Maximum speed: 250 km/h (electronically limited)
Acceleration from 0-100 km/h: 3.9 sec
French electric car has a power of 350 HP and maximum torque of 380 Nm. The car's top speed is 250 km/h. Apparently, the bar speed is electronically limited. Acceleration to 100 km/h is done in less than 4 seconds.
7) Mercedes-Benz Vision 6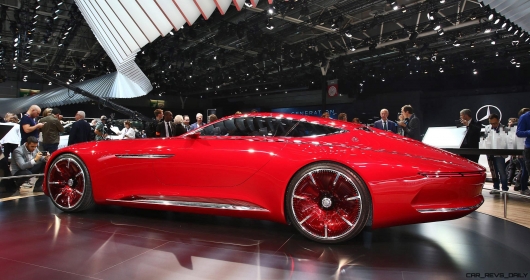 Maximum speed: 250 km/h (electronically limited)
Acceleration from 0-100 km/h: 3.9 sec
This electric car is incredibly rare and expensive. The thing is that this car presented by Mercedes in 2016, is a study in the form of a concept car. But it is quite possible that in the future the Germans will release on the basis of it and serial version.
This car can accelerate from 0 to 100 km/h in less than 4 seconds. And given its size and accordingly heavy weight.
The maximum speed of the concept is 250 km/h (electronically limited).
The power of an electric car is 750 HP, which is achieved by four synchronous electric motors mounted on the wheels.
8) Rimac Concept One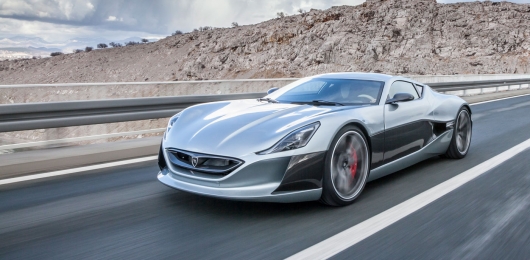 Maximum speed: 305 km/h
Acceleration from 0-100 km/h: 2.5 seconds
According to the company Rimac, their vehicle during the tests reached speed of 305 km/h, thus breaking the speed record Porsche 918 Spyder in the race for the 1/4 mile. So, this check for a quarter of a mile Rimac Concept One went in just 9.9 seconds.
Sports car the Rimac Concept One is originally from Croatia. The power of the car is 1088 HP, Maximum torque of 1600 Nm.
If we talk about speed, after the Tesla Roadster sports car, the Rimac is one of the most impressive electric cars on the planet. By the way, these fast electric sports cars is not so much in the world.
9) Rimac C Two
Maximum speed: 415 km/h
Acceleration from 0-96 km/h: 1,85 sec
Rimac C Two has little to do with a supercar Rimac Concept One. The decision not to make cars on the same basis was made after Richard Hammond (former TV host of Top Gear) got behind the wheel of the Rimac Concept One in an accident, after which two weeks were in a coma. Croatian mechanics decided to create a new model from scratch, to improve the security of hypercar.
The new model not only got more rigid and durable body and many safety systems, but also new motors. So, Rimac C Two is equipped with four motors with a power of 1888 HP and a maximum torque of 2300 Nm.
Due to aircraft power hypercar capable of 0-96 km/h to accelerate. The maximum speed of crazy electric car is 415 km/h.
10) Genovation GXE
Maximum speed: 355 km/h
Acceleration from 0-100 km/h: n / a
This car is worth three quarters of a million dollars. To buy it, it is necessary today to contribute one third of the amount in spite of the fact that the car is not even available. But if you make money, you promise that you will get a sports car in 2019.
In fact, you will get a modified electric Chevrolet Corvette. The fact that on its basis the company Genovation plans to release a limited edition electric car. By the way, according to the plans of developers, this car should reach the TOP the fastest on the planet of electric cars. I think that is a strength, given the power of the electric vehicle 800 HP