10 fastest bikes in the world
What motorcycle the fastest?
For many years there was no sense to make a list of the fastest motorcycles on the planet. The fact that all the manufacturers agreed to restrict the speed of motorcycles 300 km/h. This was necessary to avoid sanctions from the regulatory bodies in different countries, which is required to limit the speed of motor equipment for safety. As a result, few manufacturers dared to produce motorcycles which have a maximum speed above 300 km/h.
The remaining companies offered consumers only additional services, which allowed to remove the speed limiter by electronic tuning. But then the BMW is surprisingly all over the world decided to start serial production of motorcycles whose speed was over 300 km/h.
Behind her a number of other manufacturers also began to produce a super fast bike. In the end, we saw a lot of motorbikes with a maximum speed of 320 km/h.
It is noteworthy that there was even an electric bike is able to develop a crazy speed. As a result, today it is possible to rank the fastest on the planet series motorcycle. Here is their Top 10 list.
Aprilia RSV4 RF
Maximum speed: 298 km / h
Before you bike Aprilia RSV4, which is five times became the winner of the world Cup. Latest model bike received updates. In the end, after modifications the bike received 201 HP
Maximum torque is 115 Nm. The bike weighs 180 lbs. But the main value sportbike to its maximum speed, which is nearly 300 km/h.
Yamaha YZF R1m
Maximum speed: 299 km / h
Yamaha YZF R1m another bike can send you into space. Thanks to the weight of 200 kg and the engine capacity of 998 cm3 motorcycle produces 165 HP and 112.4 Nm of maximum torque.
This allows the bike to 100 km/h to accelerate in 3 seconds. But the most amazing thing that pressing the gas, the bike not for a second did not slow down to the speed of 299 km/h. Then work the electronic lock.
MV Agusta F4 RR
Maximum speed: 300 km / h
Bike MV Agusta F4 RR is equipped with engine capacity of 998 cm3 power 201 HP (maximum torque of 111 Nm).
Most interesting is that all directories top speed claimed 300 km/h. But really, this bike is able to accelerate much faster. However we are talking about previous models. For example, MV Agusta F4 RR 312.
Suzuki Hayabusa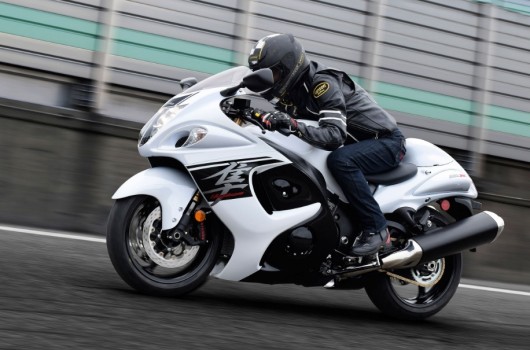 Maximum speed: 312 km / h
Hayabusa in Japanese means "peregrine Falcon". You understand that this bike named after the fastest on the planet birds.
This bike belongs to an elite motorcycles, which possess the dream of millions of fans of motorcycles.
The bike is equipped with a four cylinder engine capacity 1340 cm3 197 HP Maximum torque is 155 Nm.
Compared to other bikes Suzuki Hayabusa weighs a lot – 260 kg.
With the start of production of the motorbike became a worldwide hit thanks to its ability to accelerate more than 300 km/h.
So the name Suzuki Hayabusa is really justified, because the peregrine Falcon is really at the peak can reach speeds of 322 km/h.
Ducati 1199 Panigale R
Maximum speed: 325 km / h
On the 1199 Panigale R is the fierce engine with engine displacement of 1199 cm3 with a power of 205 HP Maximum torque is 135 Nm. But that might be prepared to pay at least 5 million.
Officially, the bike has a top speed of 300 km/h. This is necessary to be able to sell a motorcycle around the world.
But in fact, the Ducati Panigale 1199 R can be easily updated to track versions, and then top speed will be 325 km/h.
Kawasaki Ninja ZX 14R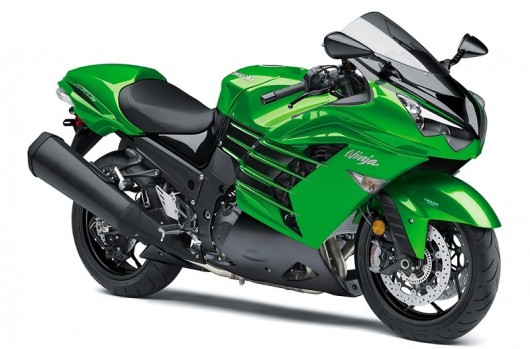 Maximum speed: 335 km / h
Kawasaki Ninja ZX 14R equipped with an engine capacity 1441 cm3. The power plant makes 200 HP Is one of the heaviest bikes in our ranking.
His weight is 264 lbs.
In 2013, driving Ninja ZX 14R Ralph Nicholls set the Australian land speed record, speeding up to 335 km/h.
BMW S 1000 RR HP4
Maximum speed: 350 km / h
This Superbike is capable of extraordinary acceleration, light weight, power 199 HP (113 Nm). However the regular version of the S 1000 RR has an electronic speed limit 305 km/h.
However, in 2011 at the competition in Monza motorbike is up to 315 km/h. In 2014, Valerie Thompson broke up this monster up to 336 km/h.
In September 2016, the bike was cranked up to 350 km/h.
Lightning LS-218
Maximum speed: 351 km / h
In front of you is the fastest production motorcycle in the world that can accelerate up to 351 km/h Power electric bike is 200 HP Acceleration from 0-100 km/h in just 2 seconds.
MTT Turbine Superbike Y2K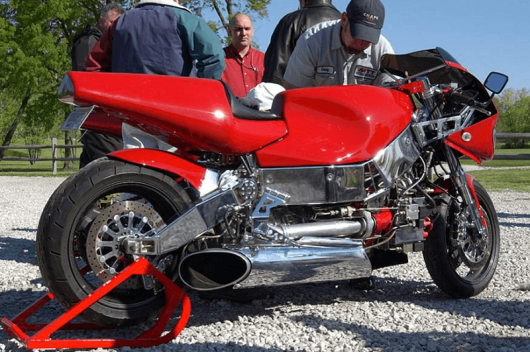 Maximum speed: 365 km / h
What do you think is the most safe and convenient place to test the fastest on the planet of motorcycles? Of course this is the runway. This is especially ideal if you are going to test the gas turbine motorbike.
For example, the MTT Turbine Superbike Y2K also convenient to test on the runway. This motorcycle can accelerate to 365 km/h thanks to the power 320 HP
Kawasaki Ninja H2R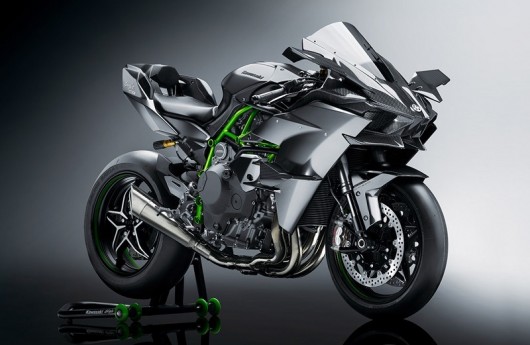 Maximum speed: 400 km / h
Bike MTT Turbine Superbike Y2K and other modifications with a gas turbine engine has astonished the whole world. But then the world came to Kawasaki Ninja H2R.
This bike has a capacity of 310 HP.
It is this power and helped in 2016, the Turkish motorcycle racer Kenan Sofuoglu to achieve a staggering level of speed 400 km/h.
In the end, today the Kawasaki Ninja H2R is the fastest production bike in the world.